STRENGTHENING
Discover what the skin barrier is and how you can repair skin that is damaged with Peptides.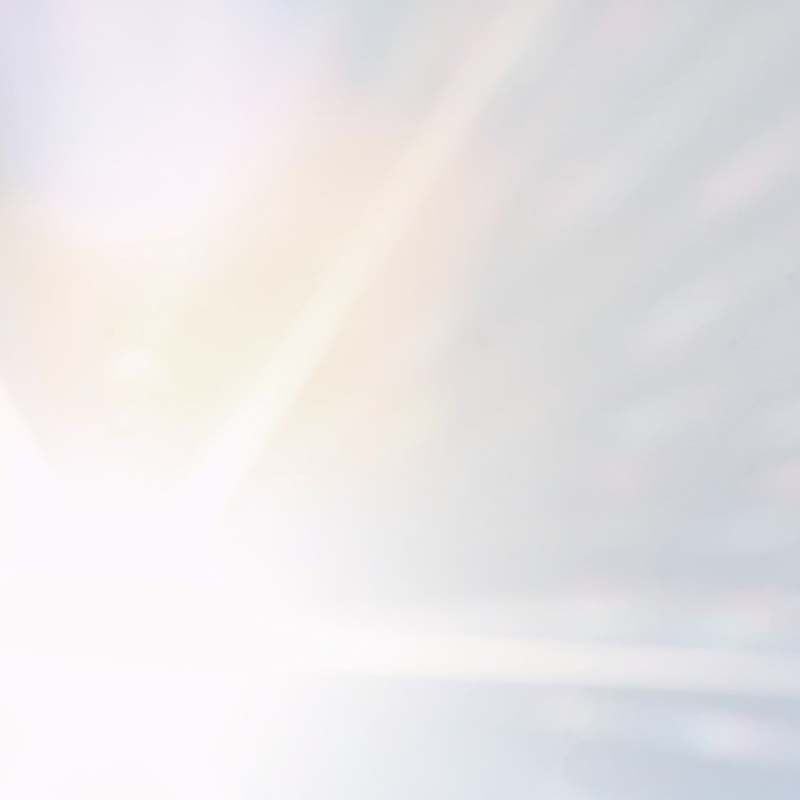 WHAT IS THE SKIN BARRIER AND HOW DO I KNOW IF IT IS DAMAGED?
The skin barrier is a watertight seal that keeps the outermost layer of the skin together. It helps to protect your body from external stressors, retain water and transport nutrients to the deeper layers of the skin.
When your skin barrier is damaged, it becomes vulnerable to environmental aggressors and will likely feel flaky, tight, itchy, or rough to the touch.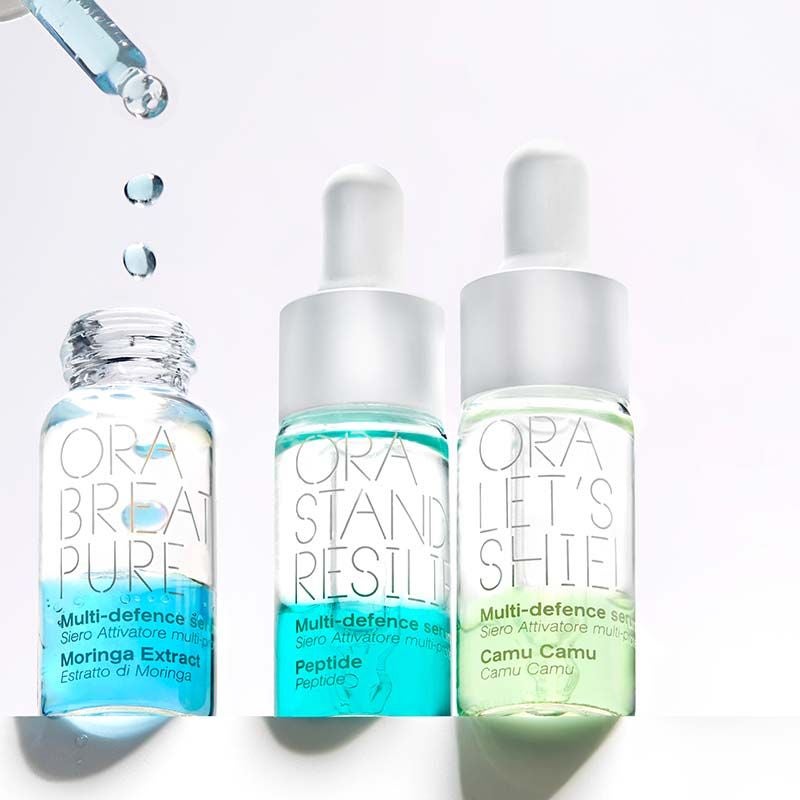 WHAT CAUSES THE SKIN BARRIER TO BECOME DAMAGED?
Everything from genetics to lifestyle can affect the skin barrier's health. Some of the most common causes of skin damage include: UV radiation, exposure to pollution, smoking, physical damage (over-exfoliation), ageing, stress and lack of sleep.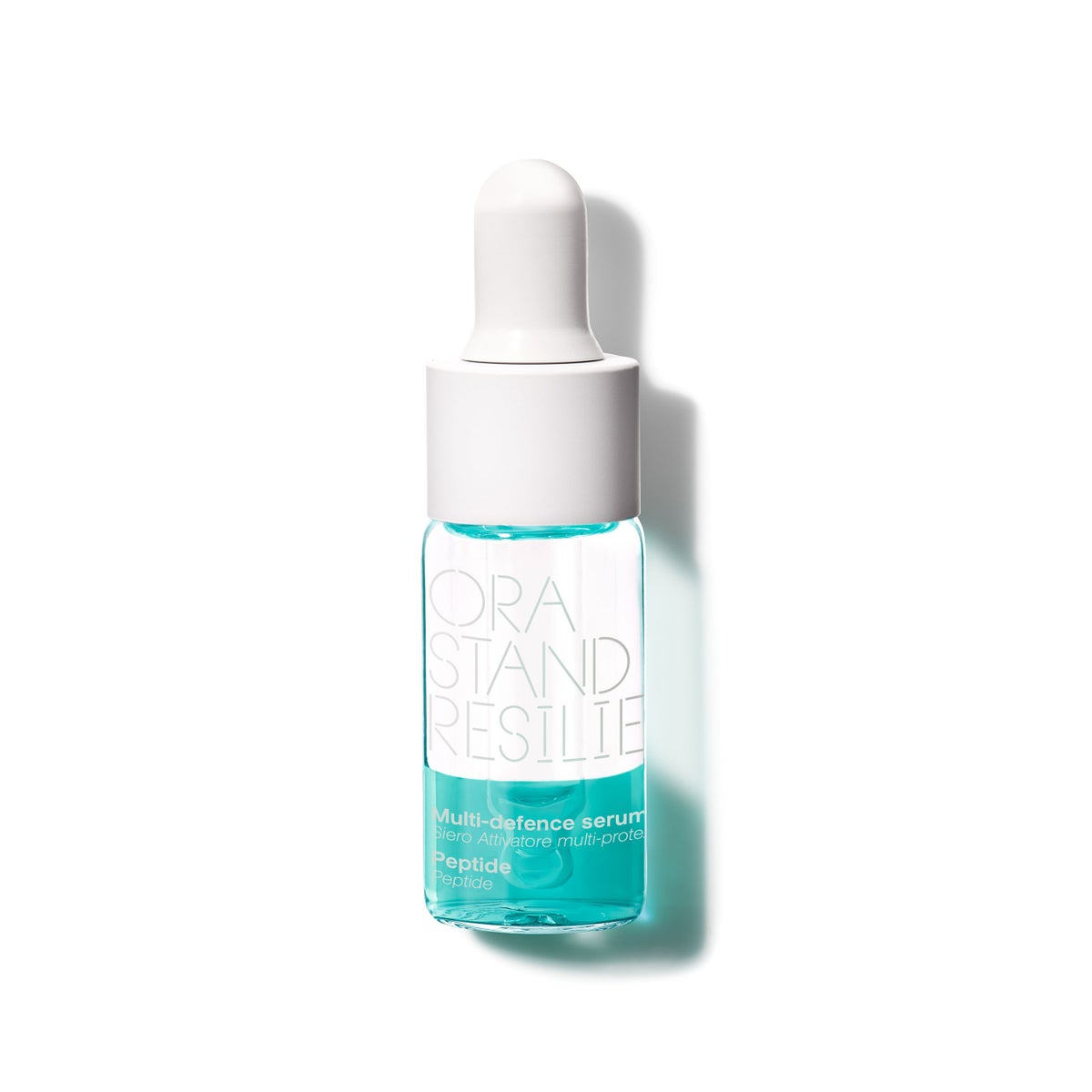 HOW TO REPAIR THE SKIN'S BARRIER
When the skin barrier is damaged, it's important to nourish your skin with repairing ingredients, like Peptides.
Peptides support the skin's natural collagen and elastin levels, helping to protect, restore and repair the skin barrier.
Peptides are the active ingredients in the ORA Stand Resilient Skin Booster which helps to repair damaged skin barriers and promotes stronger, more resilient skin.
SHOP NOW
YOUR RECOMMENDED PRODUCTS
Added to your basket
Sorry, there seems to have been an error. Please try again.
Subtotal: ( items in your basket)
Quick Buy
Sorry, there seems to have been an error. Please try again.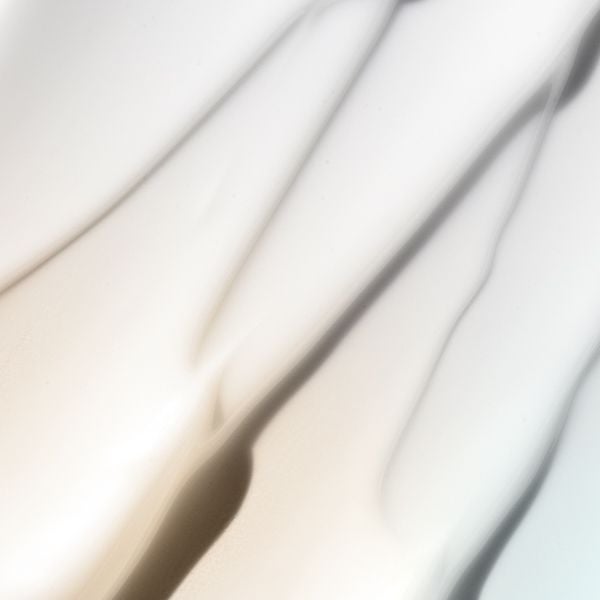 NOT SURE WHAT YOUR SKIN TYPE IS?
Take our skincare quiz now and discover your customised skincare routine.