FACE CLEANSER
Discover what a cleanser is, why it's an essential first step for healthy skin, and how to make a face cleanser personalised to you with ORA.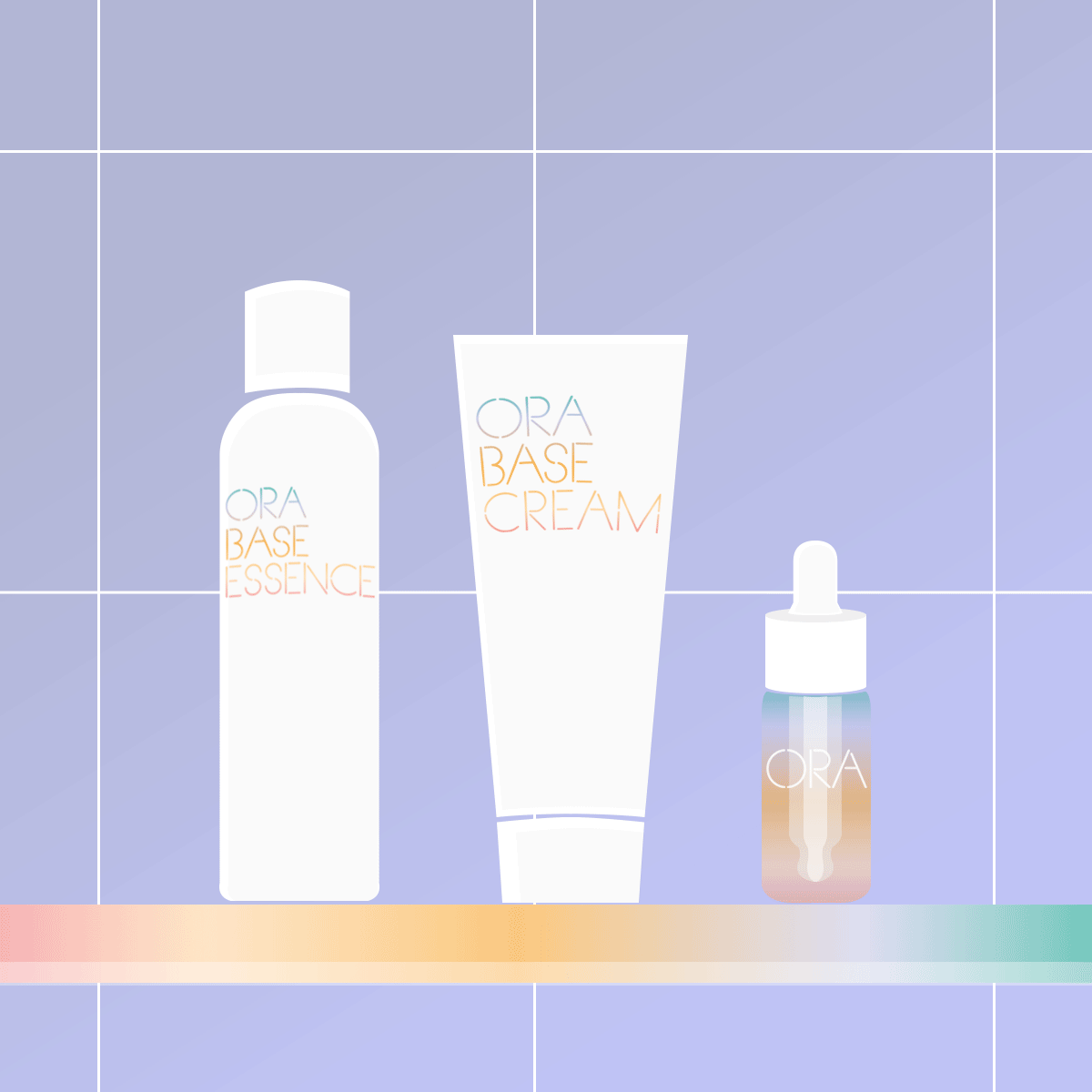 HOW TO MAKE YOUR FACE WASH
Step 1: Choose the starter kit suited to your skin type
Step 2: Choose your activated skin booster
Step 3: Mix 20 drops of the base essence and 1 pea-sized drop of the base cream with 1-2 drops of your chosen booster to create a facial cleanser personalised to your skin
BUILD YOUR ROUTINE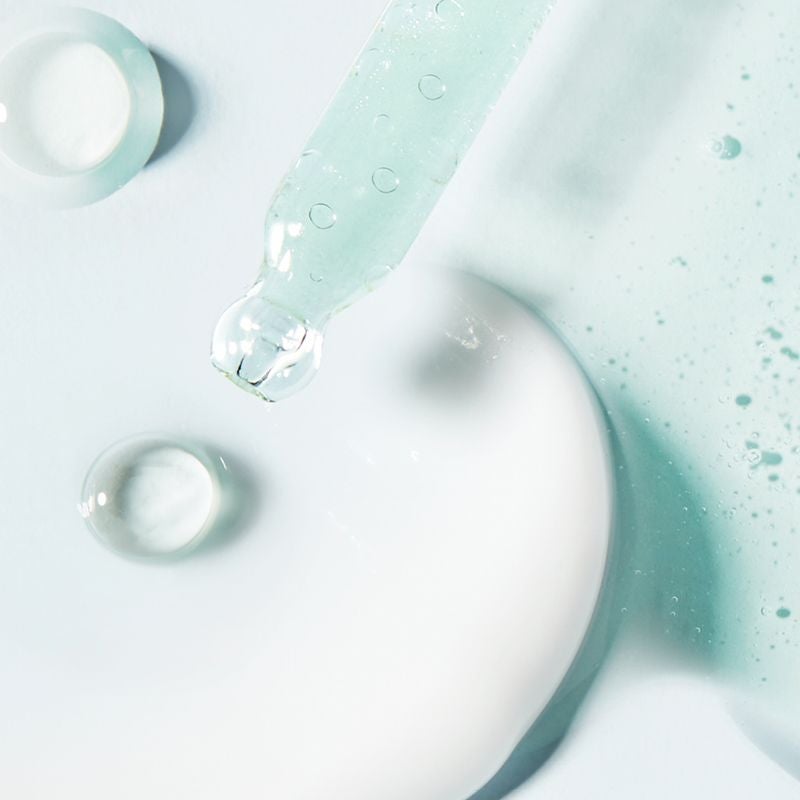 WHAT IS A CLEANSER?
Facial cleansers remove dirt, oil, bacteria, and makeup.

It should be the first step in your skincare routine to clear pores and decongest the skin, so your other products can properly penetrate to give the best results.
The best facial cleanser leaves skin feeling clean and fresh, supporting a brighter-looking complexion.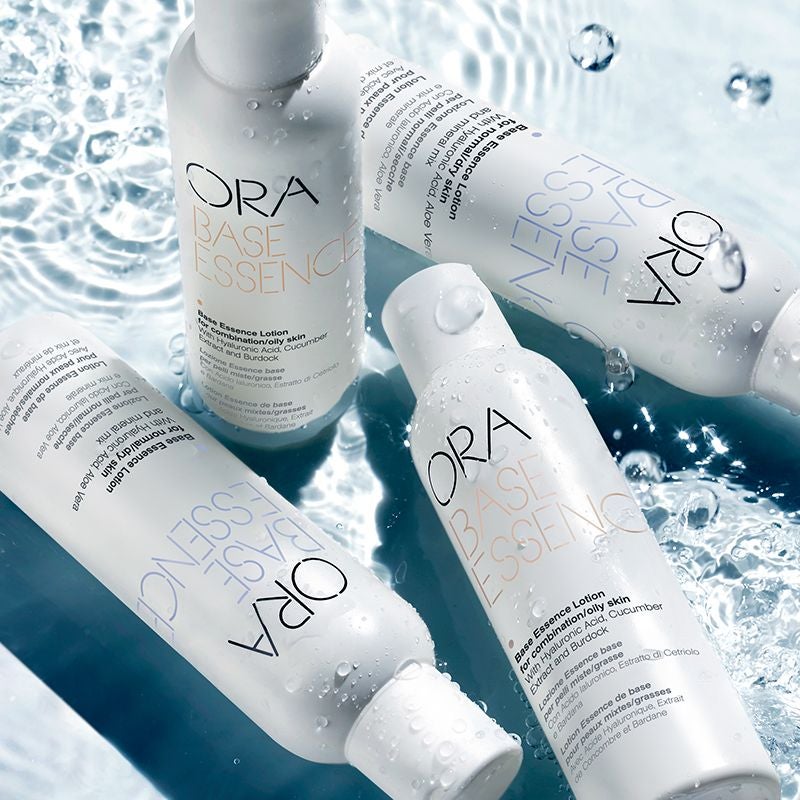 BASE INGREDIENTS
The base ingredients of your ORA facial cleanser include*:
Hyaluronic Acid: A rejuvenating ingredient that hydrates skin from the inside out
Collagen: A protein that supports skin elasticity, promoting plump and supple skin
Castor Oil: An antioxidant-rich natural emollient that leaves skin feeling soft
Panthenol: A precursor of Vitamin B5 known for its soothing properties
ORA is kind to the skin and made without parabens, allergens, silicones, alcohol, or mineral oils.
*When combining any ORA base essence and any ORA base cream with your chosen activated skin booster. Additional ingredients and benefits will vary based on your chosen bases and booster.
HOW TO USE A FACIAL CLEANSER
Lightly dampen skin with lukewarm water and apply the cleanser to your face and neck with clean hands and gently massage into skin. Use a washcloth or clean hands to rinse off to reveal a refreshed complexion.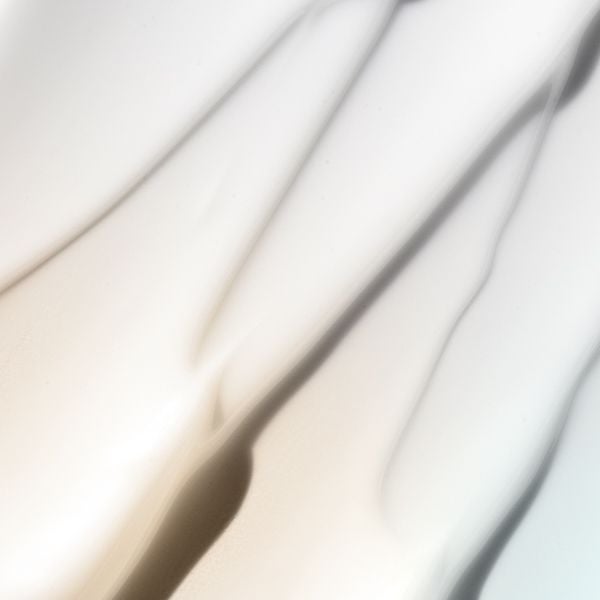 DISCOVER THE BEST FACIAL CLEANSER FOR YOU
Making your own facial cleanser is easy with ORA skincare.